Welcome to
Leaky Showers
Brisbane Shower Repairs
We have been waterproofing and repairing leaking showers all over Brisbane, the Redlands and the Gold Coast for over 17 years. We can professionally repair your leaking shower without removing any tiles (the most affordable option) or completely renovate your shower or bathroom depending on what you require. We also supply and install new, custom made shower screens. By listening carefully and understanding your requirements we can give you an honest and cost-effective option to your problem.
We will always quote on jobs within 72 hours and we consistently act in a professional and friendly manner with a willingness to help.
At no cost to you, we will do a pressure and moisture test on your leaking shower and the surrounding areas and walls backing the leaking shower. Once we have investigated and confirmed the problem it will be explained, and an obligation free quote will be given to you. Leaky Shower's professional technicians have restored thousands of leaking showers for many real estate, strata title agents and homeowners alike. We feel confident in finding a cost-effective option no matter what situation your leaking shower is in. Leaky Showers have Public Liability, Government Workcover, business insurance and have a QBCC license all for your peace of mind.After many years of repairing leaking showers from North Brisbane to the Gold Coast we have experienced the best and worst of products. After many years of research we have developed a unique blend of the very best products, which we use to fix leaking showers. The Leaky Showers Specialized Epoxy sealer is so good, we provide a 15-year product guarantee.
If you have another quote with which you feel is better priced, with similar product quality and work required, please contact us for a comparative quote as we would like the opportunity to repair your leaking shower. We are a mobile business servicing all areas in Brisbane, the Redlands and the Gold Coast.
A Leaking shower will cause extensive damage to your home unless repaired quickly and correctly.
So for your peace of mind give us a call and we will come out for an obligation free quote.
No Tiles Removed
No tiles removed or replaced, which means a more cost effective shower repair option for you and your family.
FREE Shower Quote
Shower Repair quotes are obligation free and arranged within 24hrs
Give us a call 13 000 LEAKY
Fast Shower Repair
Service only takes 3-5hrs, so sit back and relax and your shower will be fully operational in a few hours.
24hrs Turn-around
After being repaired your shower will be fully operational and ready to use after 24hrs
Cost Effective
An average service will cost from $690 which is a more cost effective option than getting in a tiler/plumber
100% Guarantee
We are so confident in our leaking shower repairs that all our work is 100% guaranteed.
The Leaky Showers Repair Team At Work
If you have any queries, or would like a quote to fix a leaking shower please call us today 13 000 LEAKY for an obligation free quote with a free pressure and moisture test.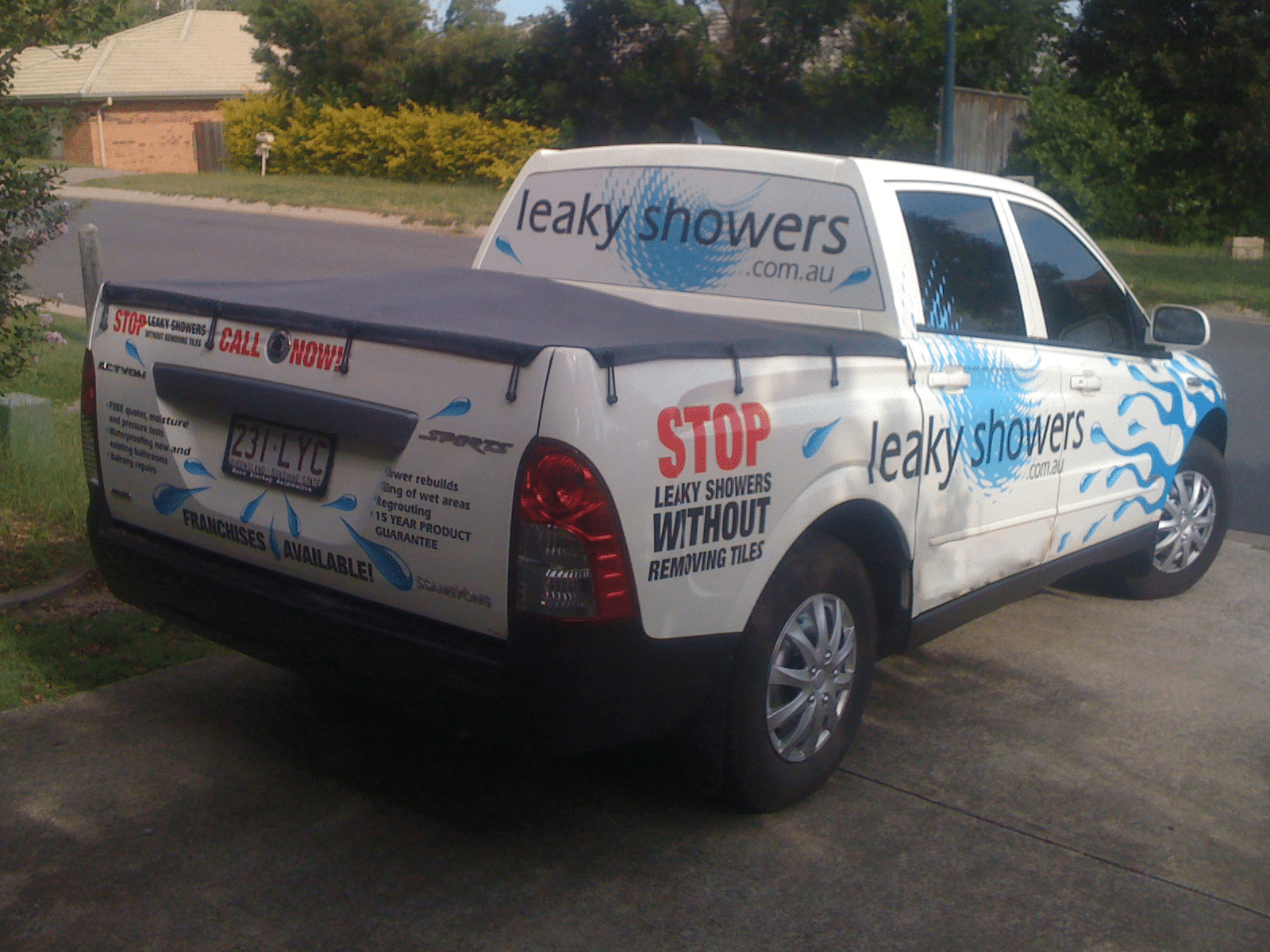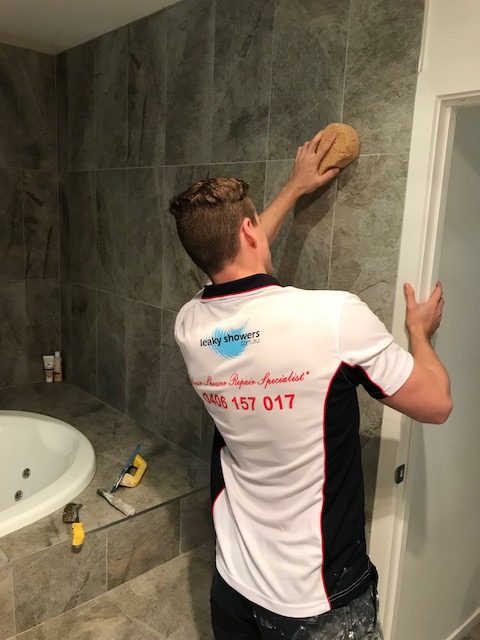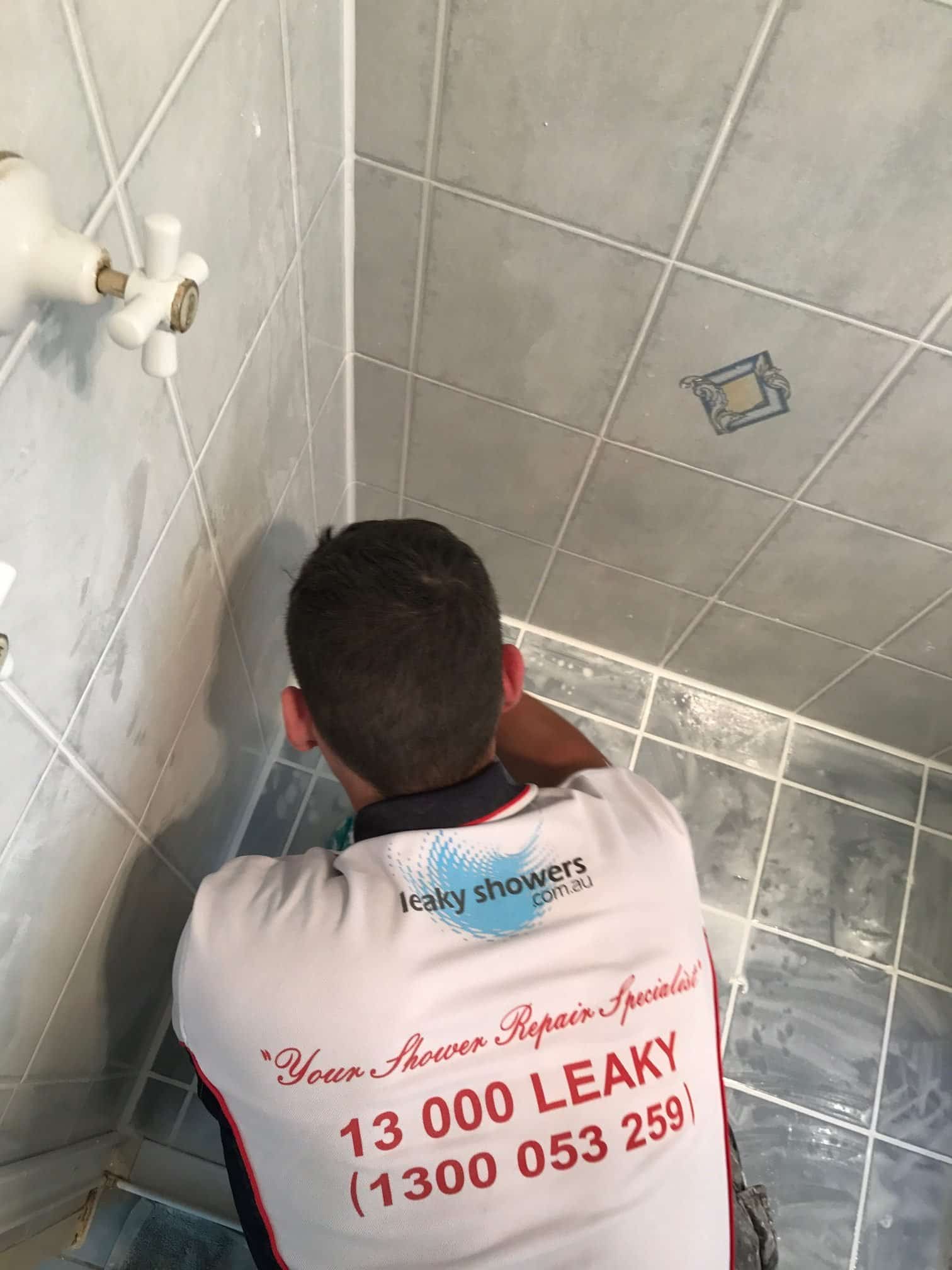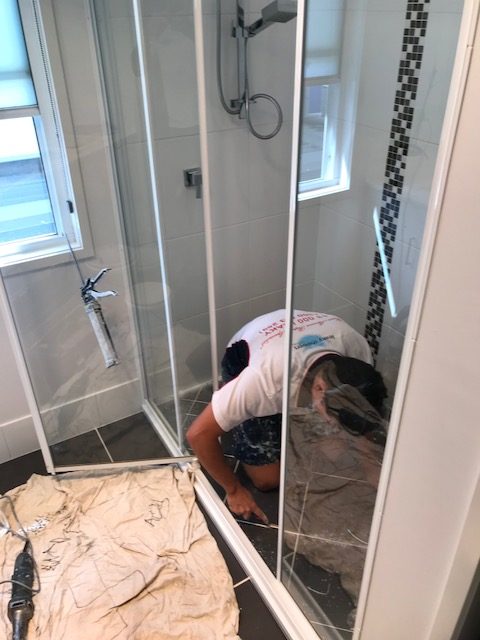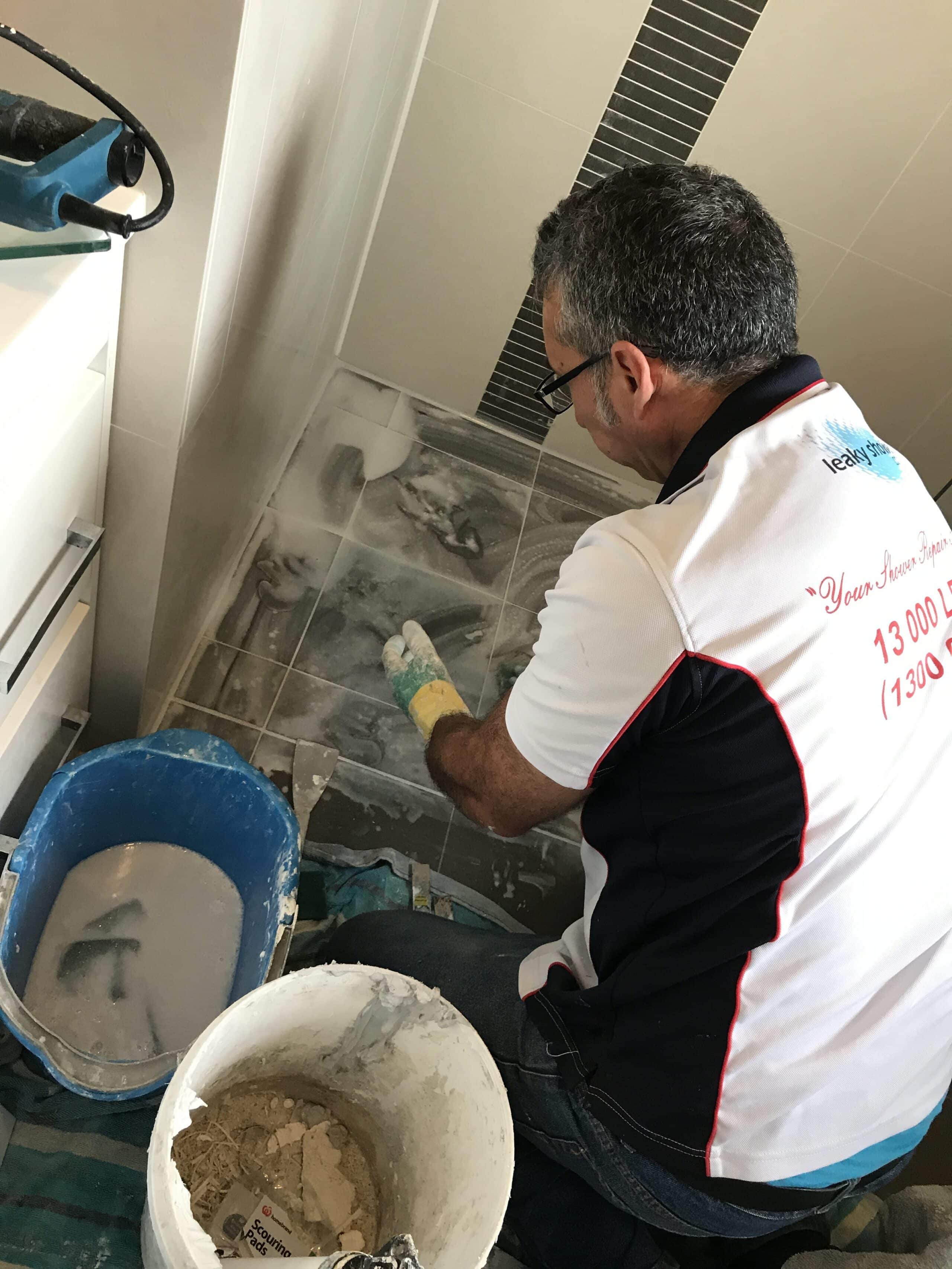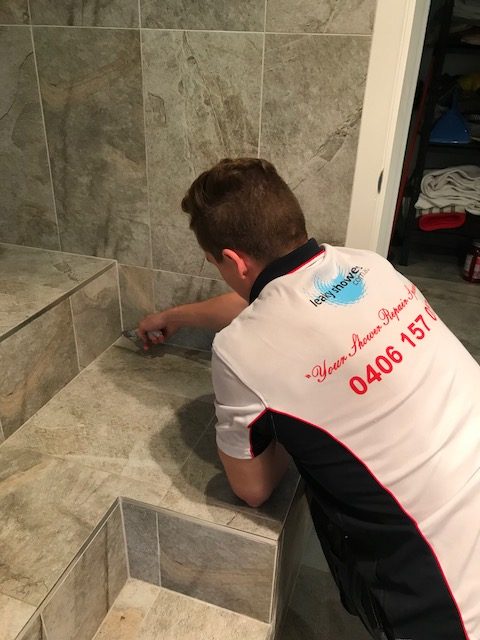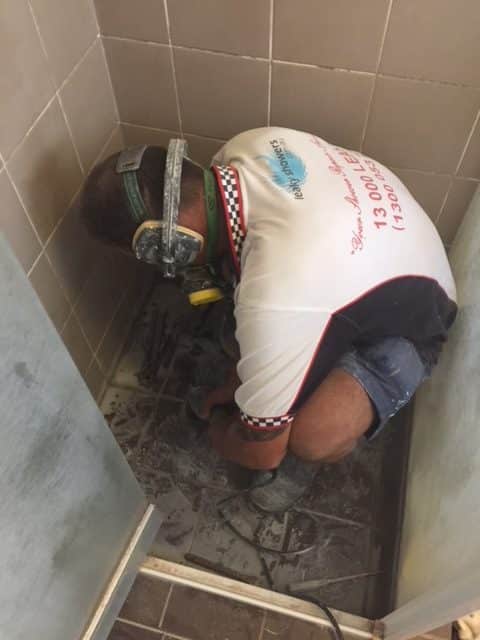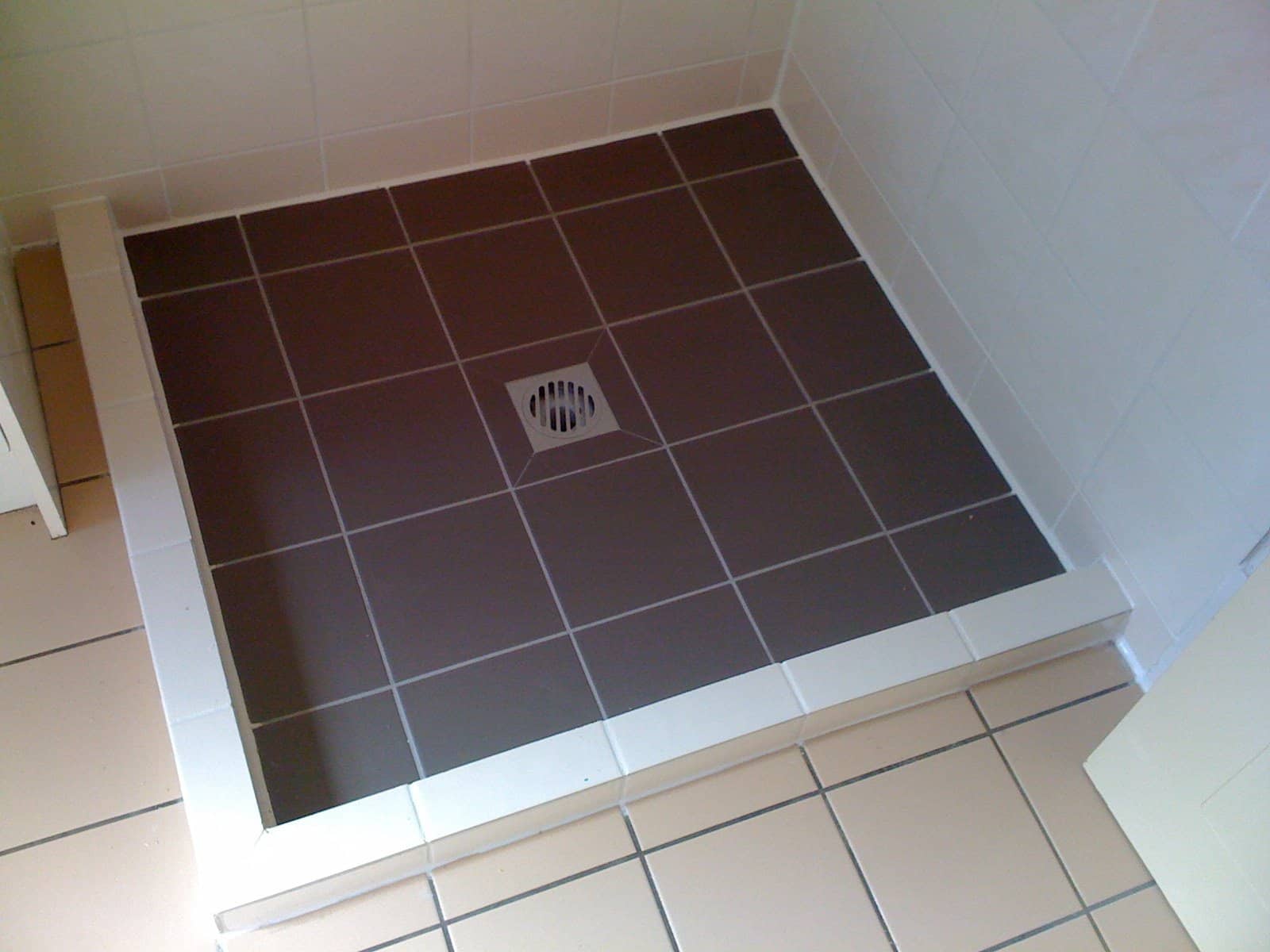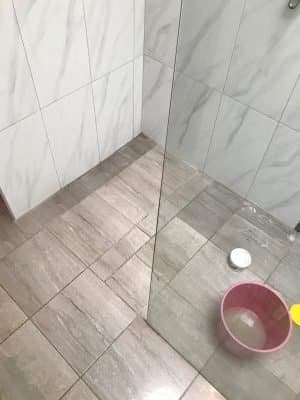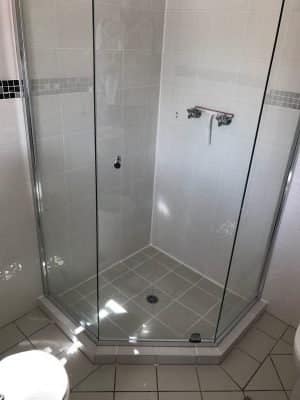 What Our Customers Say
Don't take our word for it, see what some of our valued clients have to say about working with
Brisbane's #1 Leaking Shower specialists.
I Just wanted to mention on how professional your company is, not only did you stop my shower from leaking but it looks 100% better than it was before. You were on time for the quote and on time for the shower repair, you don't often get that sort of service. I would highly recommend your company to anyone with a shower problem.
Once again thank you very much for a great job.
Thanks for the work on our shower cubicle. A job well done by Ethan and service was first class.
Thank you for the great job you did on our shower, it looks fantastic and most of all you fixed our leaking shower problem. Our investment property is in Yatala and we live interstate which makes things difficult. However, it has been hassle free from start to finish dealing with your company. We will definitely be using your shower repair services for our other rental properties. Once again thank you for providing us with a fantastic service.
We had called few different companies for a quote and your company where the only ones who came when we arranged. Very professional and friendly and my shower is no longer leaking.
Really appreciate you coming out so fast and doing a free pressure test and Finding that the shower was fine. Your honesty is appreciated and if we ever need any work done you will be who we call.
Your Brisbane Leaking Shower Specialists
Is your shower leaking through the wall? Leaking Showers are the cause of expensive repairs when not fixed. Leaky Showers are "YOUR BRISBANE SHOWER REPAIR SPECIALISTS." We are also the preferred shower repairer for real estate and strata title agents from Burleigh Heads to Bracken Ridge. We have been repairing bathrooms since 2000 and offer a 15-year product guarantee!
We offer a FREE pressure and moisture test with every quote.
Leaky Showers are also specialists in termite shower damage repair.
IF YOUR SHOWERS LEAK'N THE TERMITES ARE PEAK'N! contact Leaky Showers today.