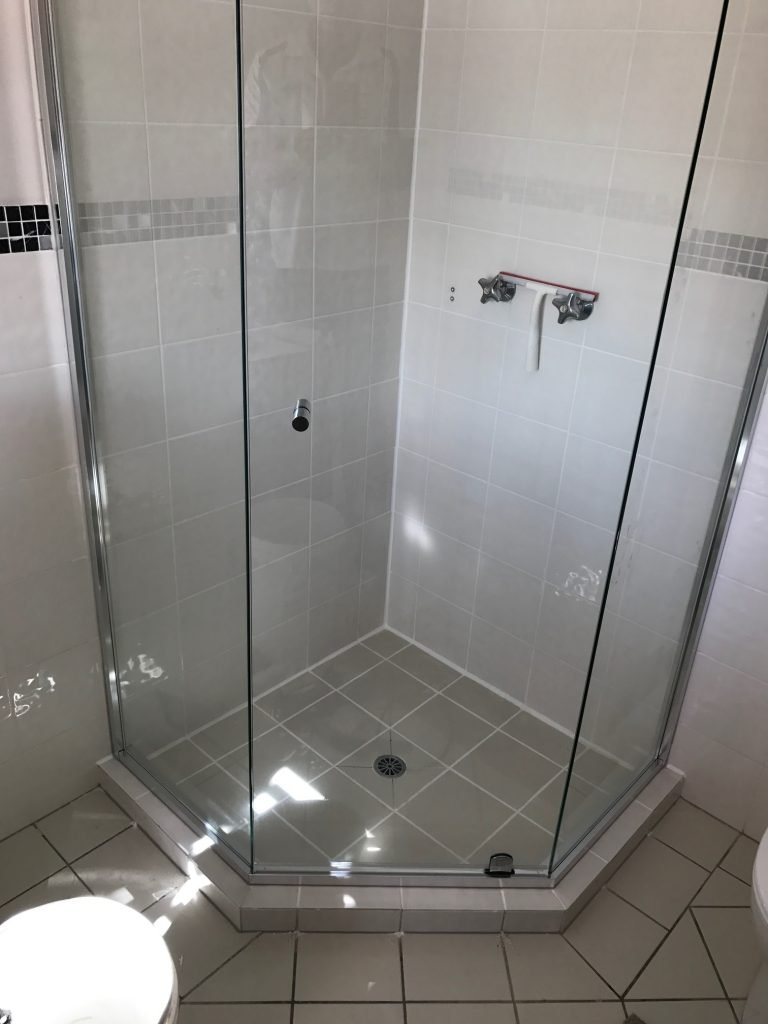 Custom Made Shower Screens
We supply and arrange the installation of new semi-framed or fully framed 6mm glass custom-made shower screens.
All shower screens come with glazing certificates and QBCC Form 15 and 16 compliance certificates.
You have a choice of chrome, white or beige, sliding or pivot door shower screens.
Beautiful and practical bespoke shower screens
When it comes to creating a beautiful and functional bathroom, every detail matters. That's why at Leaky Showers, we offer shower screens made to order that are tailored to your specific needs and preferences.
In addition to improving the aesthetic look and feel of your bathroom, our semi-framed or fully-framed screens also provide practical benefits, creating an effective barrier to contain water within the shower area. This prevents leaks and minimises further water damage to the surrounding floor and walls.
As part of your overall shower renovation which may include shower repairs, resealing and waterproofing, a custom screen can really enhance the results.
Why get your custom glass shower screen from Leaky Showers?
Your quote is free and arranged within 72 hours

Free pressure and moisture test with your quote

We can provide this as part of your leaky shower repairs

Our work on your shower is guaranteed

Our technicians are fully trained and professional

We have many 5-star reviews and are the preferred shower repairer for many real estate and strata title agents