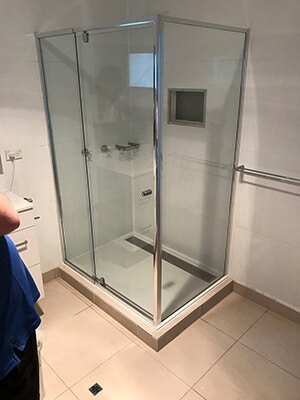 A cracked shower base is likely to require repairs before it can be correctly resealed. After we have examined your shower you will be advised on the requirements to repair your leaking shower base. Sometimes a few loose tiles may need to be removed and re-glued or replaced on the floor before we can continue the rest of your leaky shower renovations.
We can expertly seal your showers using a variety of specialised products and tools depending on your unique circumstances. Most leaking showers that are found early on, can be sealed without removing tiles. The sides, floor and joins will be sealed to protect them from leaks into the floor and walls of the shower.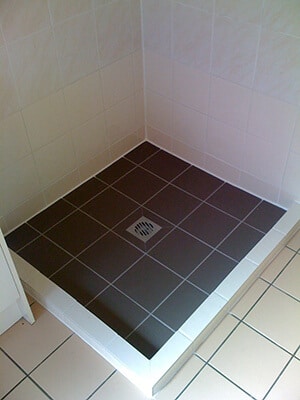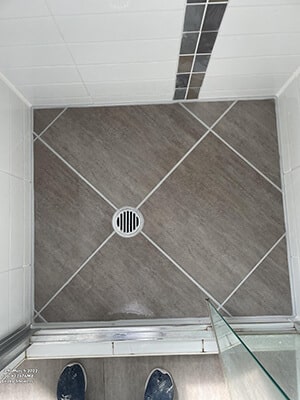 The best way to prevent a leaking shower is for it to be waterproofed correctly the first time. However the second-best option is to fix your leaky shower promptly and make it waterproof again to maintain the structural integrity of your shower renovations.
We supply and arrange the installation of new semi-framed or fully framed 6mm glass custom-made shower screens. All shower screens come with glazing certificates and QBCC Form 15 and 16 compliance certificates.