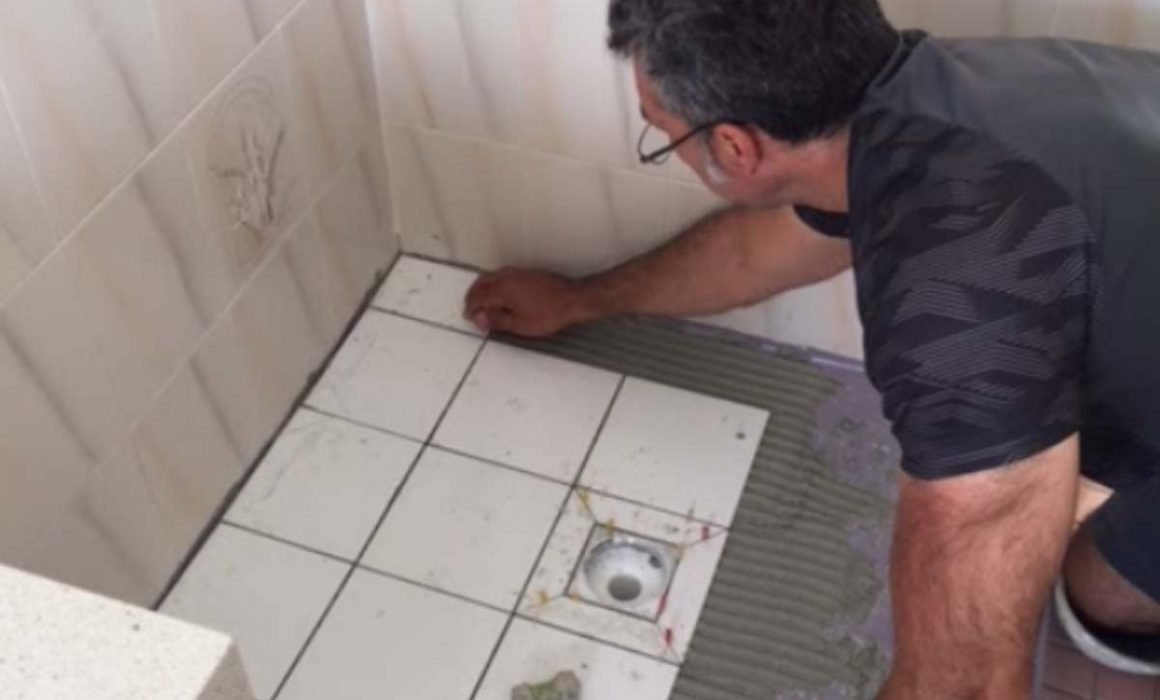 We're Your Local Leaking Shower Experts!
Are you worried about an expensive shower replacement? Think again. Your shower may look discoloured, even a little mouldy. It might even have started leaking in a tricky corner that's too big a match for your DIY skills.
The chances are we can help! As you may have guessed, leaky showers are what we do. The clue is in the name. So, sit back, relax and let us explain some of the benefits and services on offer when you use your friendly local leaky shower Banyo experts.
All Your Bathroom Issues Fixed!
With so many years of experience behind us, we've accumulated the specialist tools and products needed to tackle any job.
First up, we'll take a good look to see if there are any quick repairs that need doing before we can properly seal your shower. This might just be a matter of correctly fixing back some floor or wall tiles.
While we're at it, we'll tackle that broken ceramic soap holder that's been bothering you for years along with that cracked tile. Here's a taster of some of the other jobs we'll be happy to take on:
Refixing soap holders and shower rails
Fixing unsightly or damaged tiles and repairing damaged walls
Sealing cracked tiles with one of our specialist resins
Fixing leaking valves and drainage units
We only use the right products and tools for the job. Typically without removing any tiles, we'll ensure any repairs are watertight within 24 hours.
By removing tired-looking silicone and mouldy grout, your shower will soon be looking as good as new. It will even benefit from the bacteria and mould-resistant products we use for a long-lasting finish.
There's no point in messing around so we only use super-strength, industrial-grade sealants. Whatever the style of shower, you can rest assured that all prior leaks will get stopped in their tracks.
Waterproofing New Showers
Just as in medicine, prevention is always the preferred option. It all starts with ensuring your shower is waterproof in the first place. All our products more than meet the high Australian standards you would expect.
This is a job for the experts. We'll apply at least 2 coats of waterproof membrane and fit flexible rubber-backed bond breaker tape in any corner. We'll also put in leak control valves or puddle flanges and angles as necessary.
It's all in the prep and we're proud to be able to offer all our customers the highest standard of waterproofing for their showers.
Some of the Key Advantages of Using Leaky Showers
Based in Banyo, we've got the surrounding area covered. We've built a reputation for trust and top-class workmanship which means much of our work comes to us through personal recommendations from previous customers. Here are some of the benefits they've enjoyed:
No requirement to remove or replace tiles
A free quote within 72 hours
We give a free pressure and moisture test with every quote
Getting your shower sealed within 3-5 hours
Use of your shower within 24 hours of job completion
Competitive and affordable prices
All our work carries a full guarantee
We have invested heavily in staff training so that all our technicians can give top-notch professional service. They even know to clean up before leaving!
Call Us for Leaking Showers, Banyo
There's a reason why we're the selected shower repairer for many real estate agents and strata title management companies. It's because they know we'll do a great job every time.
If you live in the Banyo area of Queensland, we'd love to hear from you. Let us fix your leaky or leaking shower in Banyo. Get in touch today.